See all our hilarious and often relatable Jesus memes collection we have put together for you. Don't worry. They may be cheeky but never profane. Jesus is the only name that has the power to save, to heal, and to bless—the name that is above all other names that can set people free from evil spirits and bondages and restore broken relationships. Some memes portray Jesus as the typical brother; he tells quintessential stories like an obnoxious millennial, making viewers laugh and scoff. Of course, some of these online viral images are incredibly offensive, but many people find them cathartic. These memes lend a bit of brevity to an occasionally strict religion. And while not always appropriate, they are almost always hilarious.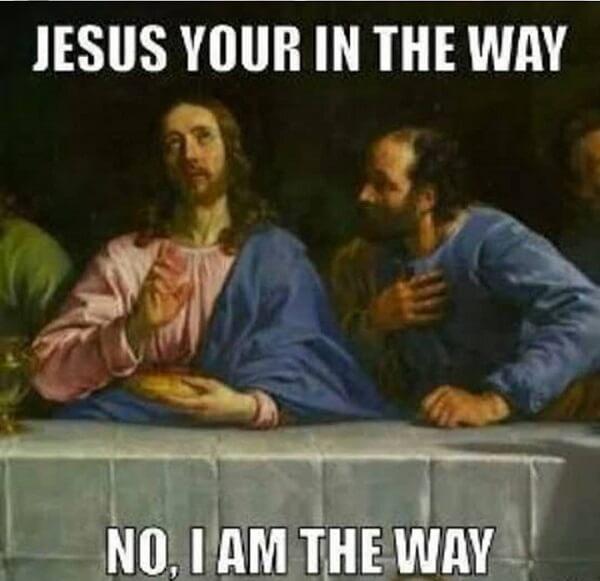 Jesus is the way, the truth, and the life. No one comes to the Father except through him. You can send this meme to your loved ones telling them the truth about jesus.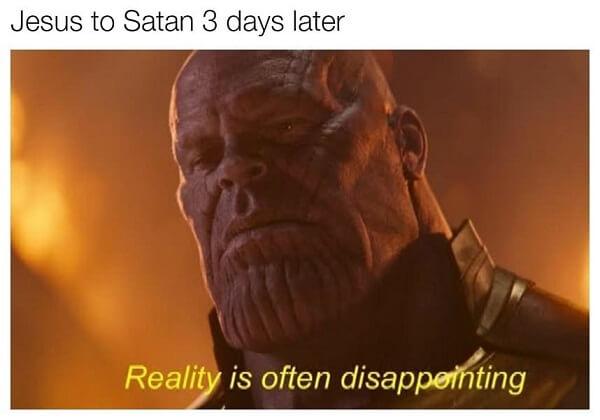 His soul spent three days and three nights in that abode. Almost Christ spent his three days proclaiming his victory over the Satanic kingdom. this meme is perfect with this scene lol.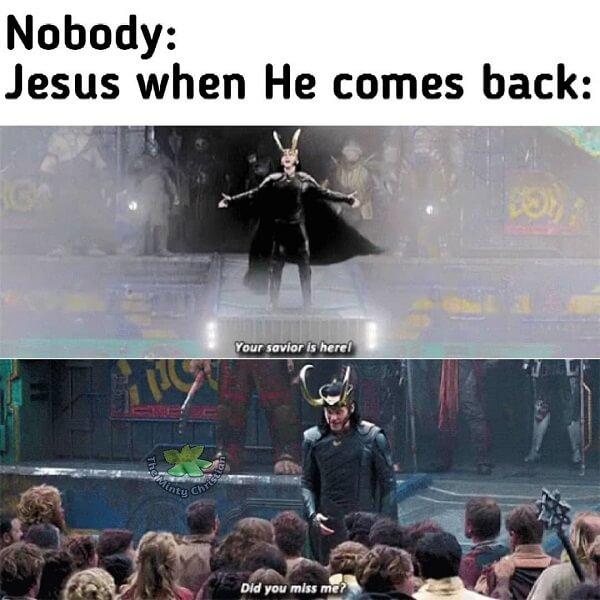 The Second Coming is when Jesus Christ will return to earth in fulfillment of His promises and fulfill the prophecies made.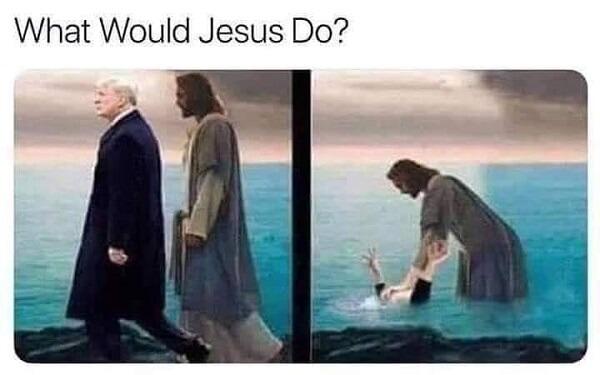 Jesus save everobody, even those one who don't deserve to be save lol.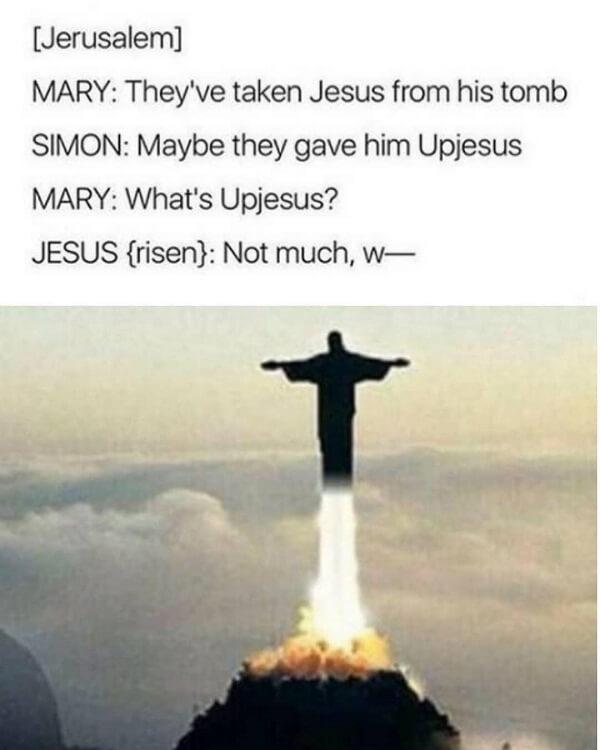 Send this meme to the one who think like this when Jesus was no more in this tomb lol.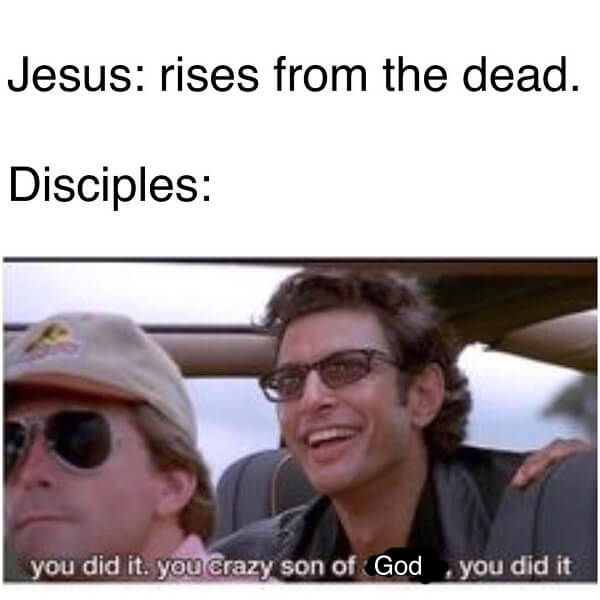 He said to him, 'If they do not listen to Moses and the Prophets, they will not be convinced even if someone rises from the dead. This is another excellent meme you can use to send some good laugh to friends.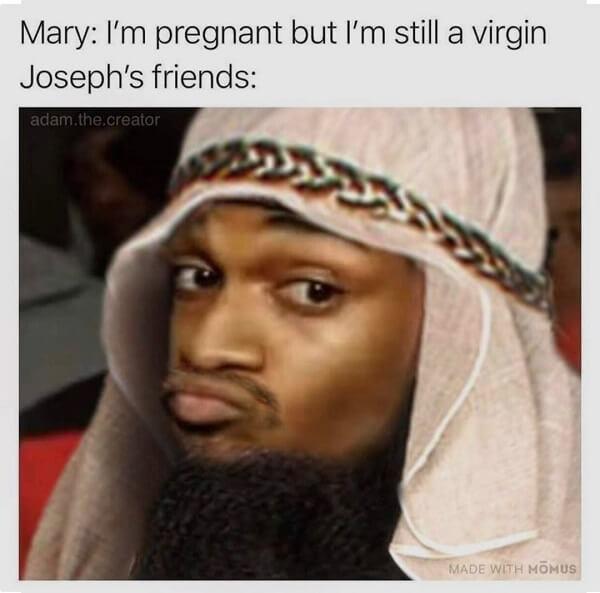 I am pregnant, but i am still a virgin, this another hilarious meme you can use to crack up your friends who think they are still virgin but pregnant.
We proclaim the joy of our salvation in the classic refrain: Jesus paid it all, He washed it white as snow but didn't quote this infront of your landlord lol.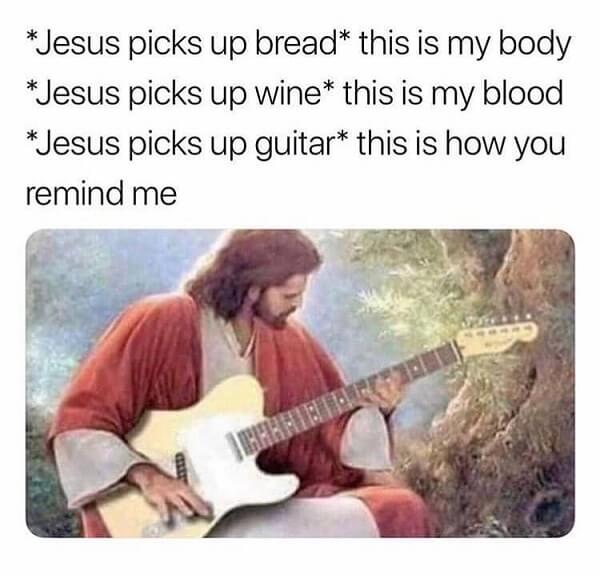 Jesus picked up the bread, gave thanks to God, and passed it to everyone. Then pick up the guitar and make music to remind him lol.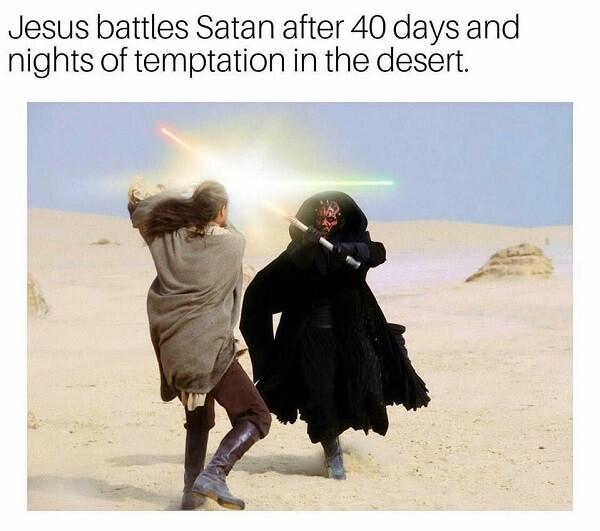 Jesus battles fighing Satan for 40 days like Luke Skywalker fight Dark Vador lol. Send this meme to your friend who think like that.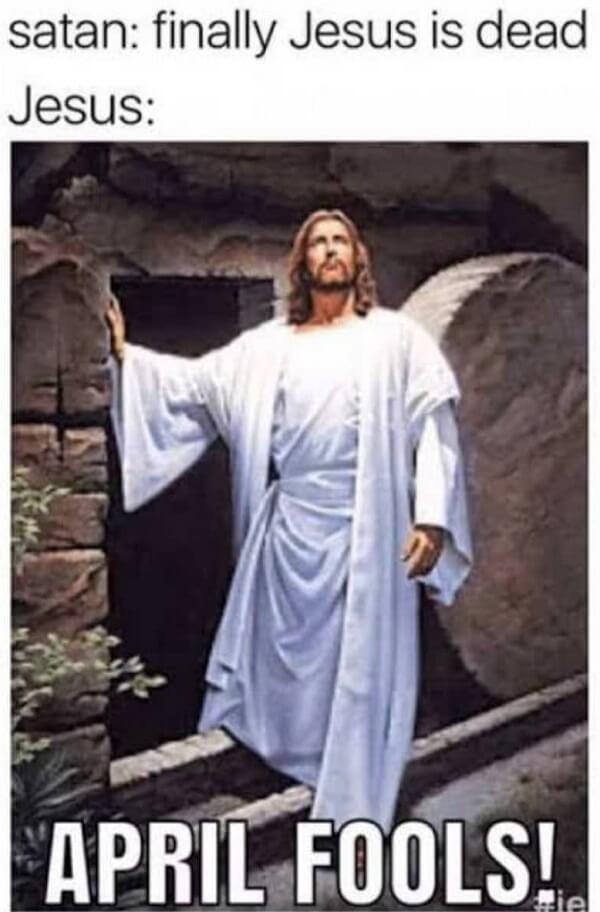 Although many people doubt that Jesus physically rose from the dead, belief in this miracle makes you anything but an April Fool!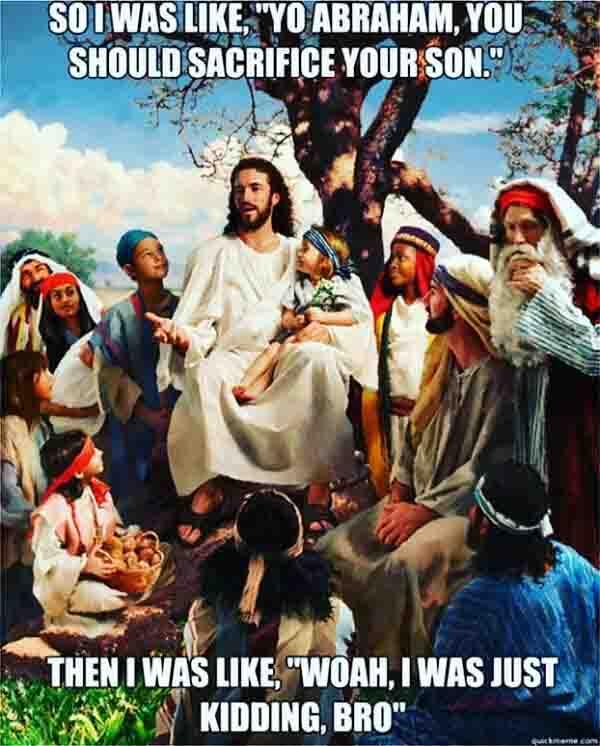 Abraham tied Isaac and put him on the altar. He held the knife over Isaac, but an angel spoke to Abraham. He told him i was kidding bro lol.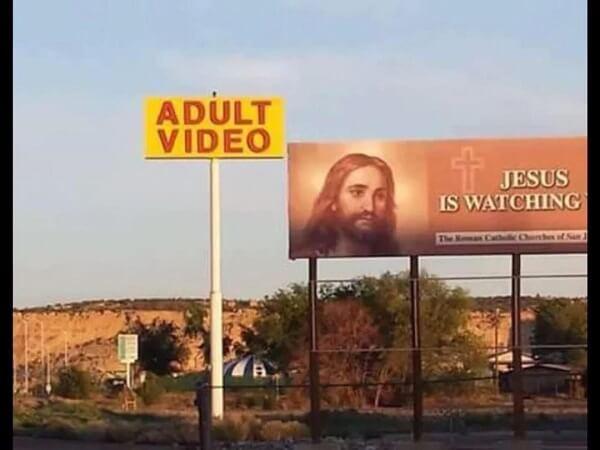 Now before you start thinking that I've been working too hard, Jesus is always watching us, primarily how we treat others. Tag your friend who loves watching an adult video this meme.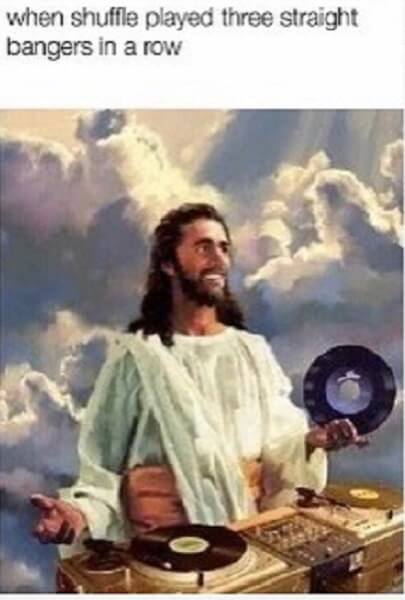 The reaction is always great when Dj play your favorite songs. It's the kind of track that needs to be played at least three times in a row. You treat them like Jesus lol.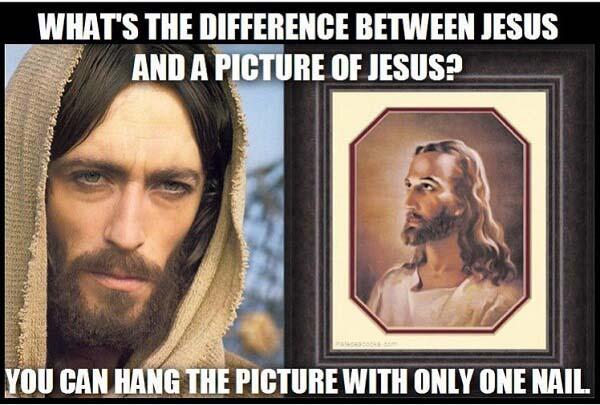 Stunning pictures of Jesus that show you who much He loves you and how beautiful He is. These images of Jesus Christ help you experience Him.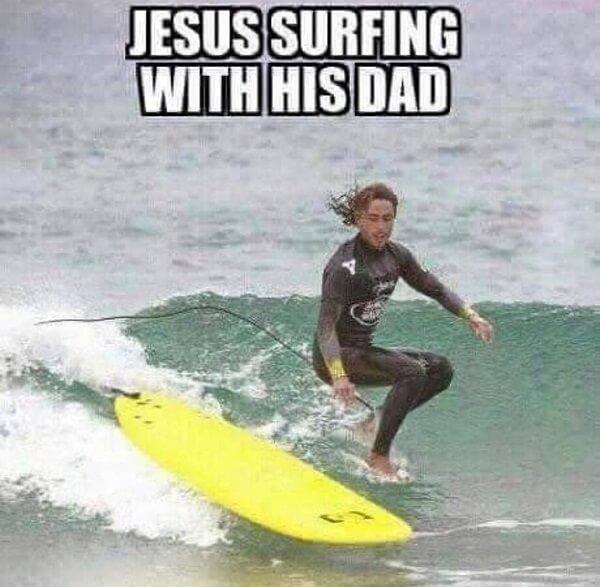 This is yet another simple way to put a smile on your friends and family with this great meme.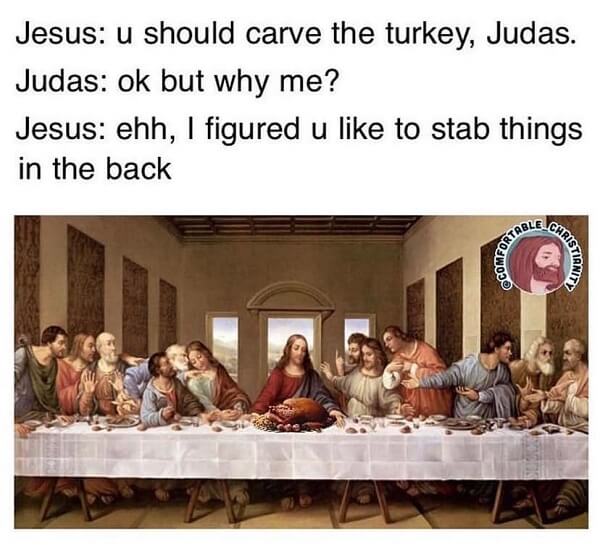 He always felt sadness for Judas. Like if only he would've just repented. You can use this meme to mock a friend that wants to betray you.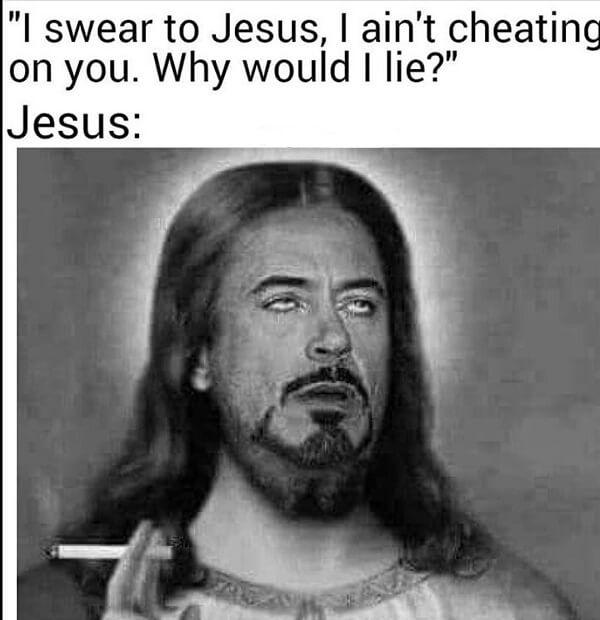 This is one of the bad habits you should put a stop to, swearing in the name of Jesus when you know you are not telling the truth.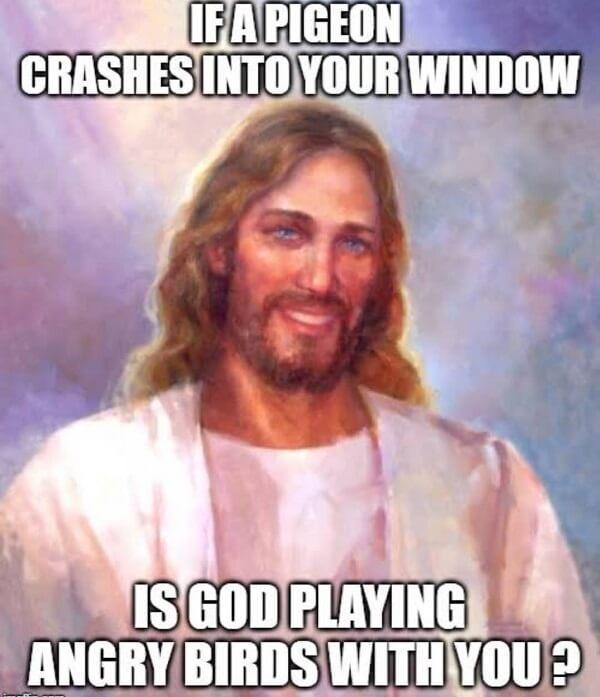 A bird hitting a window is a powerful omen that shouldn't be ignored. It sometimes has the wrong meaning. The truth is that birds can be attracted by the reflection of the window glass and hit it by mistake. That often happens on taller buildings and has no meaningful message. Or Just they are plaing in heaven lol.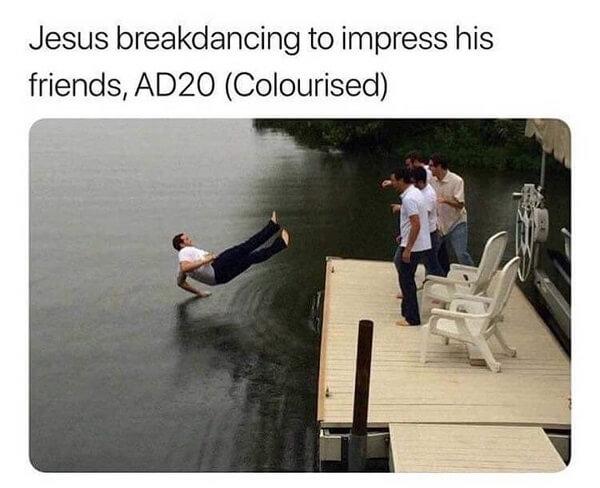 Have you laughed today? Enjoy the meme 'Jesus breakdancing to impress his friends.
Jesus Take The Wheel Meme
For this particular Jesus take the wheel meme collection, we made sure to pick the funniest ones. Each meme has a hilarious take on that famous phrase that you're guaranteed to find yourself smiling after. So, scroll down and see what we're talking about!
When things go awry, when you can no longer take what's happening around you, so you ask for the higher power lol.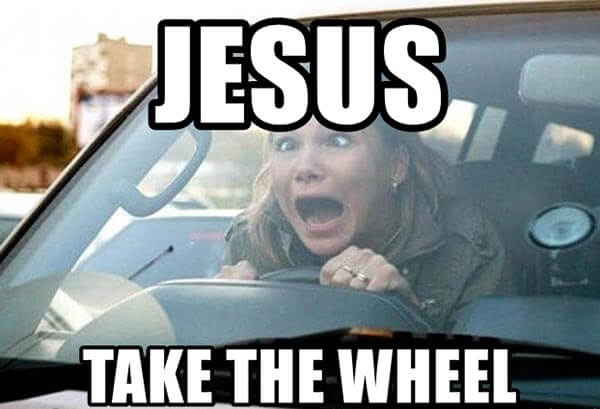 Jesus takes the wheel is a request for divine intervention. Apart from its use as a meme, Jesus take the wheel spread into the popular lexicon as both a serious.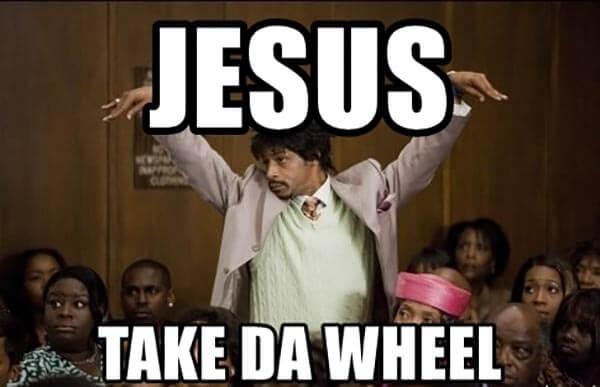 When you can no longer take what's happening around you, so you ask for the higher power Jesus to take the wheel.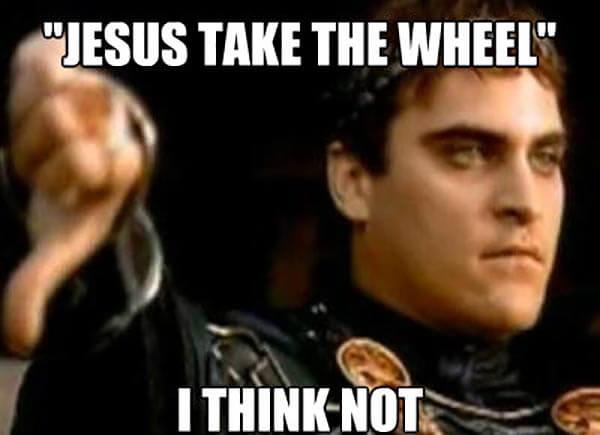 Jesus Take the Wheel" is an expression that is often used in rage comics to summon Jesus to take control of a moving car.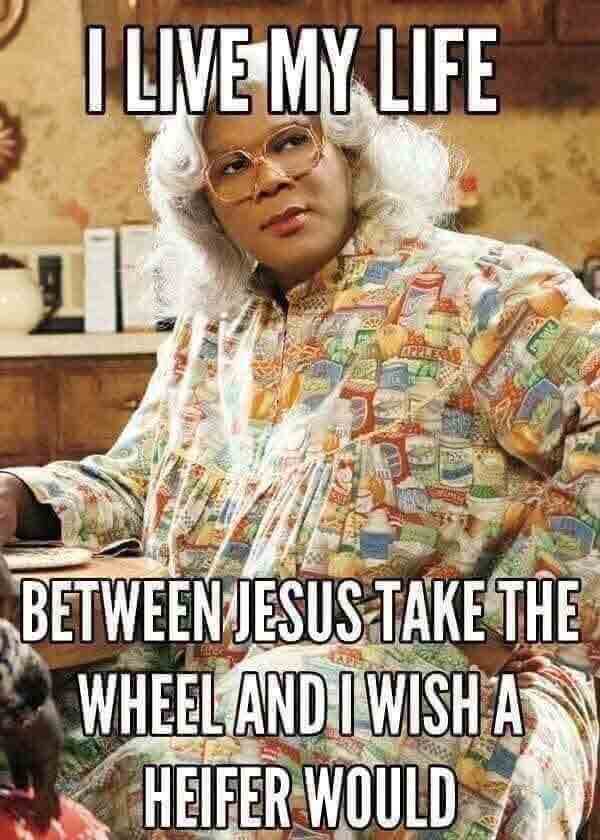 Jesus, take the wheel. I broke myself trying to live in his world alone; I need you all in my life.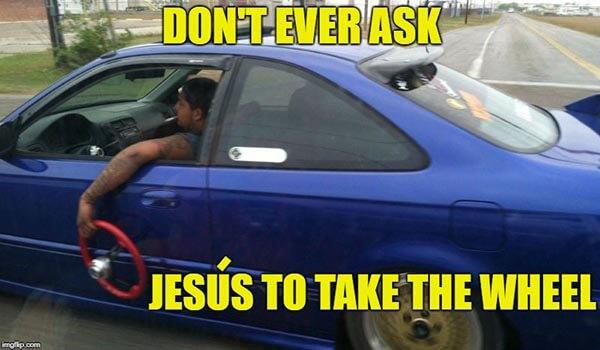 Even though you are not very religious and have very little faith, you should understand the longing to believe. Don't stop believing in God.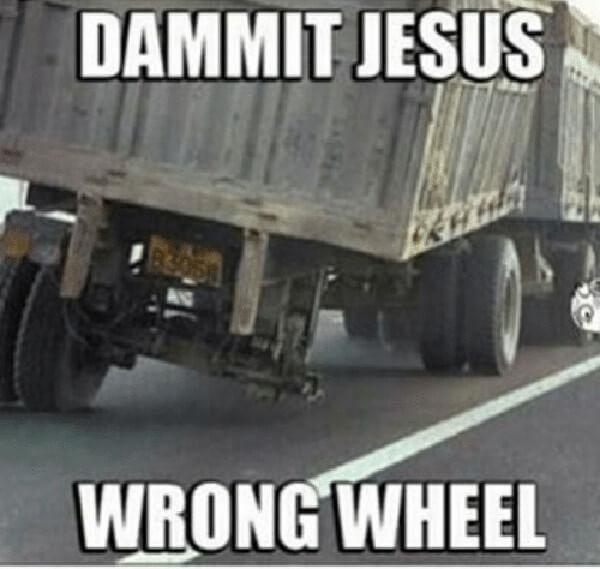 Dammit Jesus! Jesus, take the wheel, No not that one damn. All the wheels are the wrong wheel, man, like, don't you get that.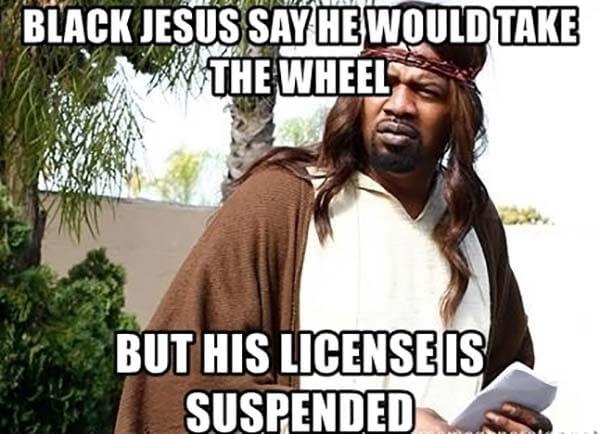 Black Jesus said he couldn't take the wheel cause his license is suspended. Keep reminding yourself that and you will not do dumb things, hopefully.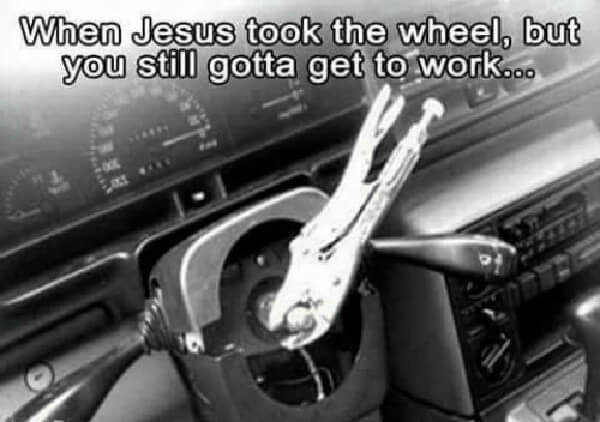 Giving God control is not losing control; it's getting our vehicle called life sparkling clean, hands-free. Would you let Jesus take the wheel?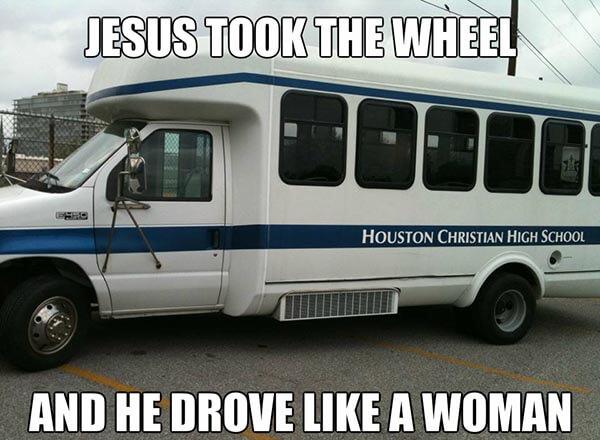 I'm sure most of us have joked about "letting Jesus take the wheel." It's the act of taking your hands off the steering wheel while driving in the hopes that a heavenly spirit will guide you to safety.
Jesus Is Watching Meme
You can always make use of our Jesus Is Watching Meme we have put together for you to caution those that are doing something that is not of God. The internet, however, has a different view of that phrase. Taking it literally, you'll find hundreds of memes showing Jesus is watching by doing a quick search.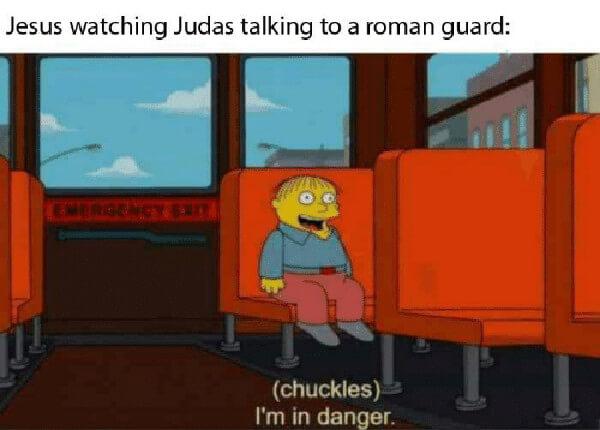 There is nothing hidden before God. One interpretation is that Jesus allowed the betrayal because it would allow God's plan to come to manifestation.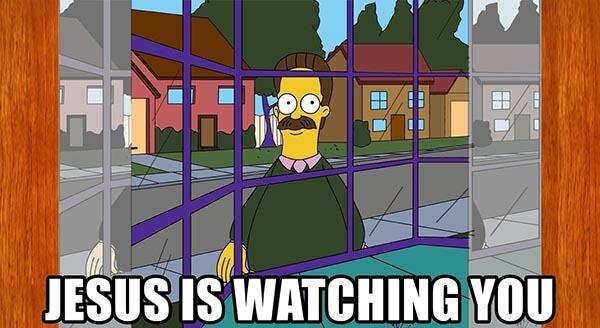 Put God first in anything you do, always have it at the back of your mind that Jesus is watching you.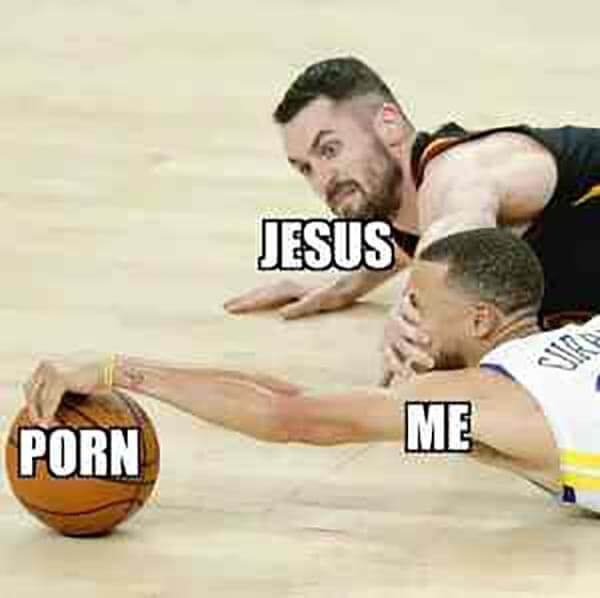 If you have a friend that loves watching porn, you can use this meme to tell them that Jesus is sees everything they are doing.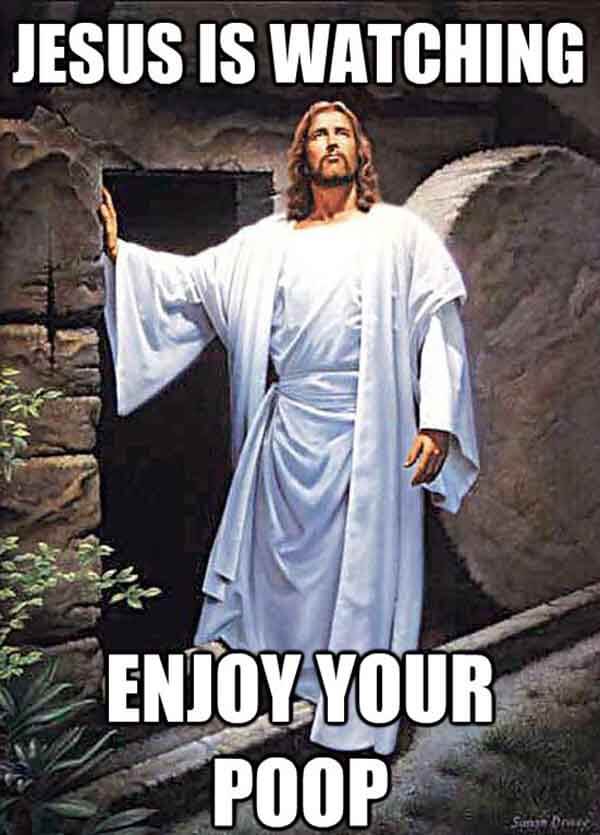 Jesus is watching, and he sees everything we are doing, there is nothing hidden from him.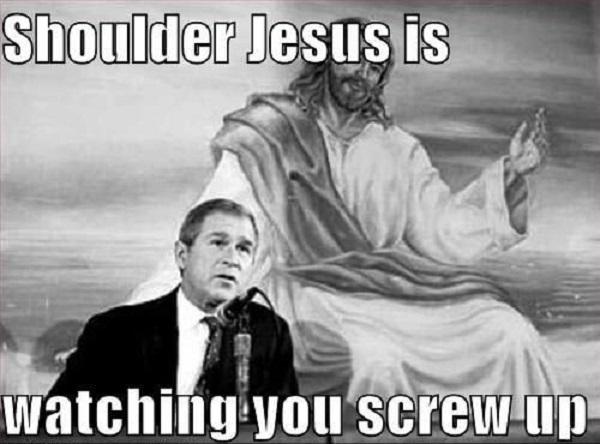 Jesus is Watching You Masturbate lol, you're in the way F**k you, Dude, you seriously going to f**k shit up and leave?
Thank You Jesus Meme
We have put together collections of Thank You Jesus Meme in which you can make use on the internet. We used to say. Thank you, Jesus, whenever we come out of a problem. Whether or not you want to admit it, Jesus has done so much for you. Much more beyond your understanding and comprehension, even when you were undeserving. You should thank the Lord for all of His blessings upon you and all yours.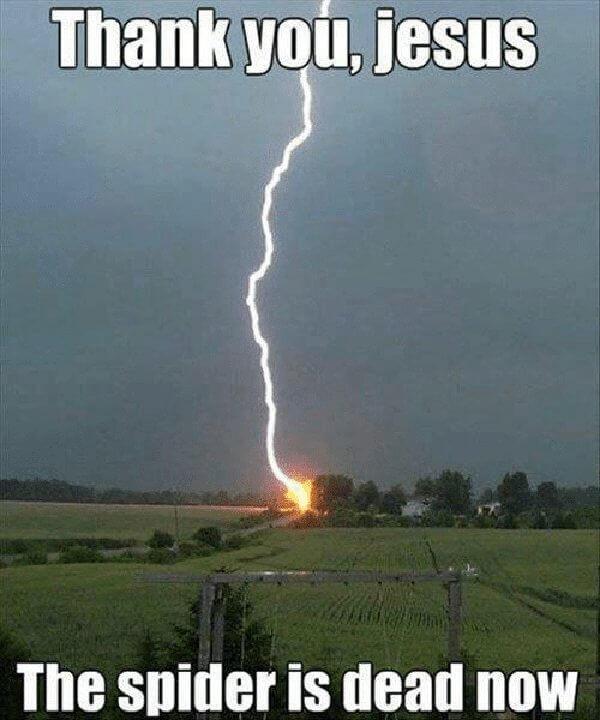 Thank you, Jesus – Spider is dead now; This wonderful Person is now your solution for everytihng lol…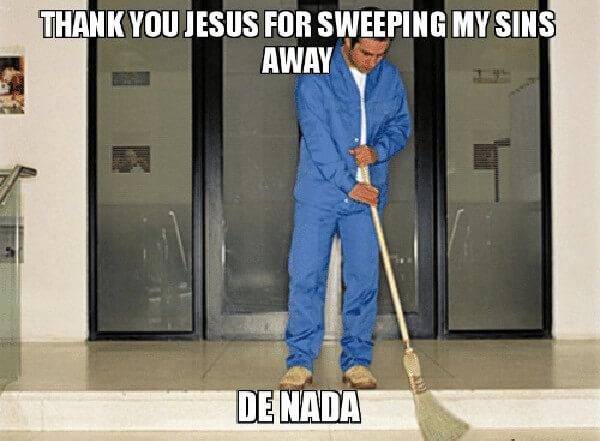 We all know a Jesus we was cleaning the floor at our school lol send this meme to your friends.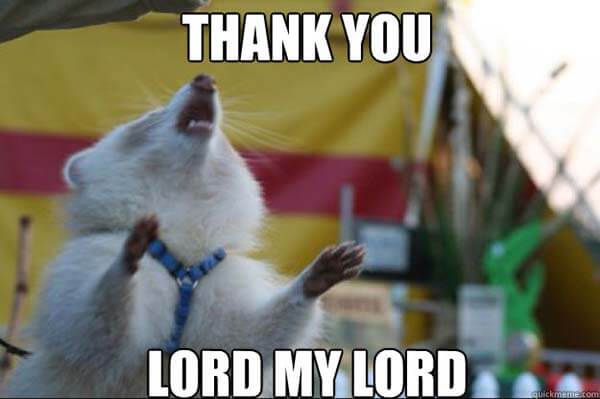 Thank You, my Lord, for a beautiful day. Thank You, my Lord, I'm so happy to say. Thank You, my Lord, for the flowers that grow.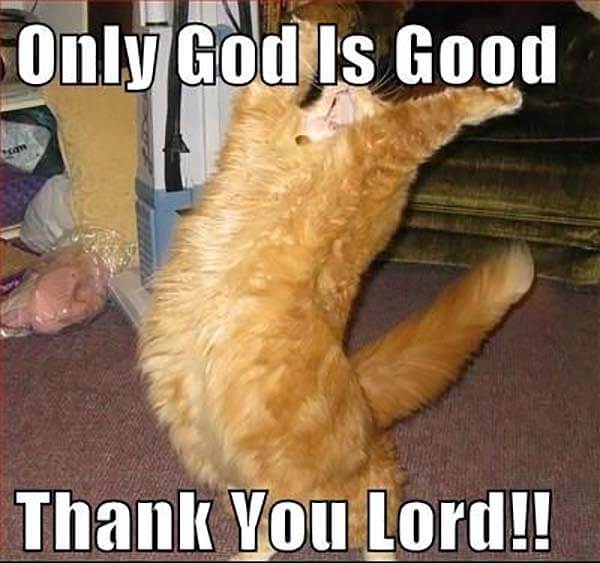 The LORD is good, A stronghold in the day of trouble, no one is good except God alone.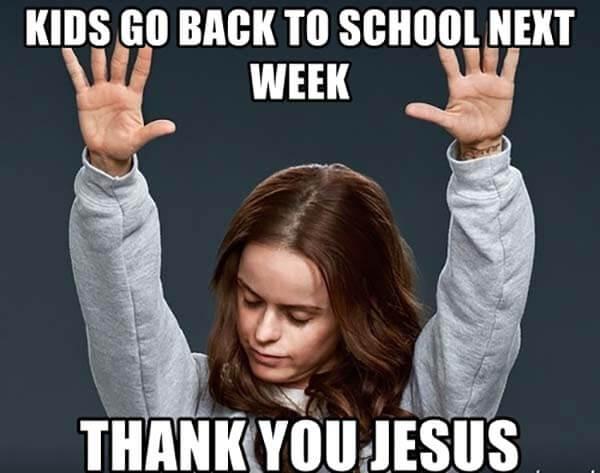 Most of the parents nowadays give thanks to Jesus whenever their kids are going back to school most especially those stubborn kids lol.