Prepare to have a good laugh with the jealous girlfriend meme collection we have put together for you. A jealous girlfriend is someone faithful. If she's not getting jealous, there's a good chance that someone else has her attention. So, whenever your girl is getting too clingy and overprotective, just remember that it's her way of showing her affection. So you have one jealous girlfriend, huh? share her these memes. A little jealousy in a relationship is healthy. Sometimes, jealousy is just that little tiny thing we call over protectiveness and possessiveness, and that's fine. It could create a much passionate, romantic and devoted bond between you and your girlfriend. Having an overly jealous girlfriend is another story, however. Jealousy is one of the most destructive and painful emotions in a dating relationship. A jealous dater can think and do some whacky things she would not normally think of doing. That's why overcoming jealousy when it crops up is so important. According to a North American survey of marriage counselors, 33% of all couples in marriage counseling have jealousy problems as a root issue. Since jealousy is a universal emotion, I suspect European, Asian, African, South American Asian couples have similar dealings with jealousy. If you're still annoyed by the way she's acting, just look at this collection. It's guaranteed to make you feel a lot better- we promise!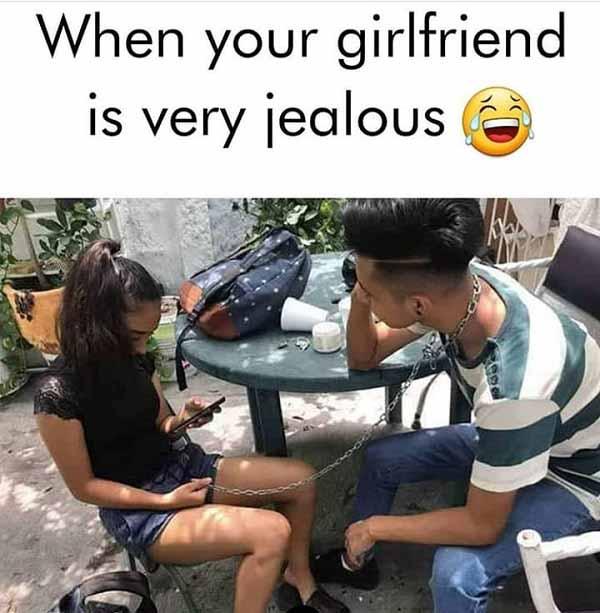 People say that when your girlfriend is often jealous, it just means that she loves you and she doesn't want to lose you but not to the extent of putting chain on your neck lol, Sounds romantic, right?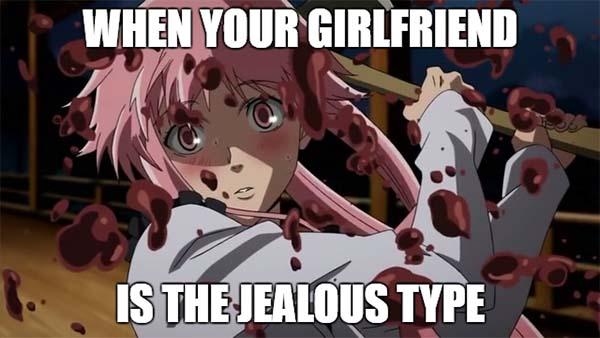 For most girls, jealousy is not a negative thing but rather a way of protecting their guy from boyfriend snatcher lol, share this meme with her if you think she will be ready to kill you if you cheat lol.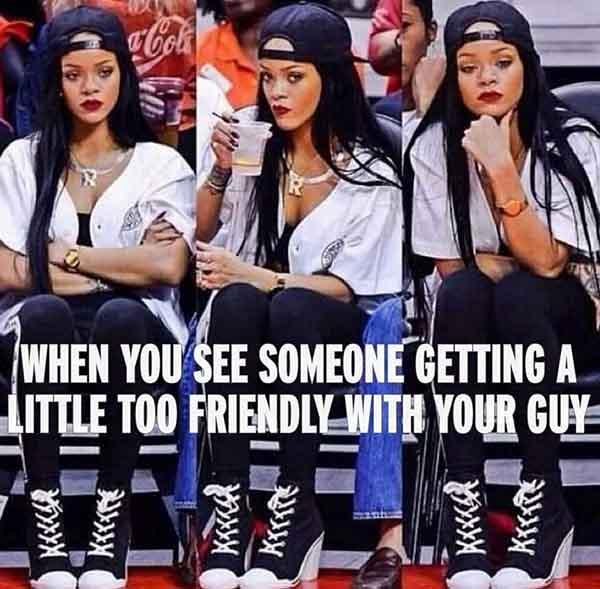 The look when you see someone getting a little friendly with your guy lol, this is another hilarious meme to share with her. if you don't want to have a problem with some ladies, stay away from their boyfriend.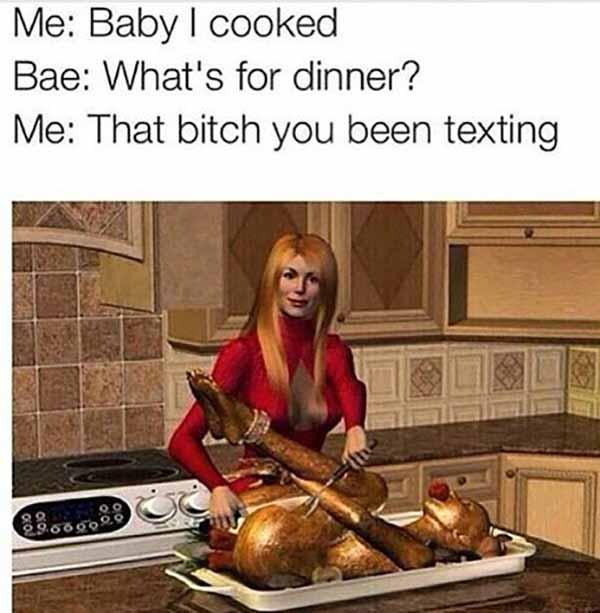 You must be kidding lol, this is another scary jealous girlfriend meme you can share with that boyfriend of yours that won't stop admiring another girl lol.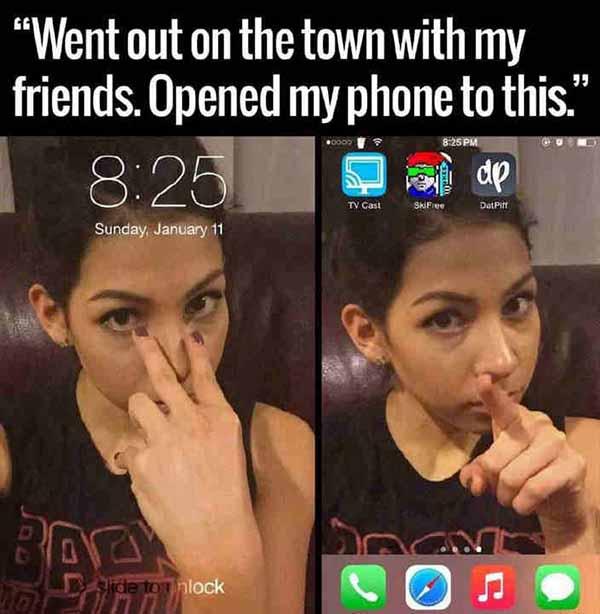 This is what happens when you have a jealous girlfriend lol, don't try and cheat on her because she is watching every single step of yours lol.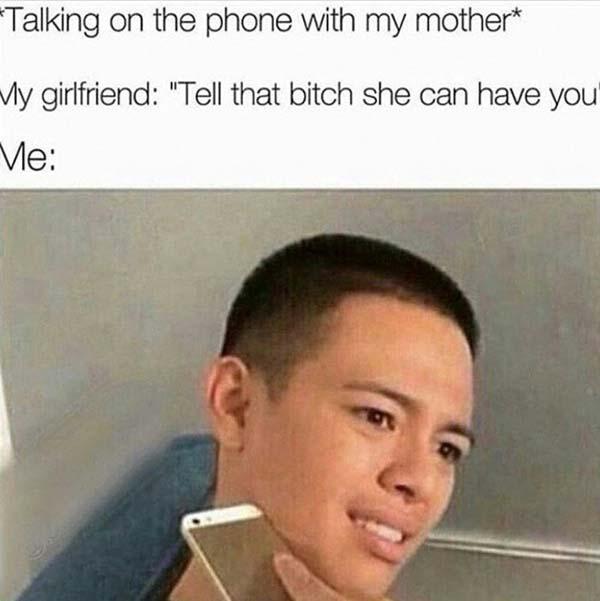 When you have a jealous girlfriend, having a too-long conversation with your mum becomes a problem because she will be thinking you are speaking with another girl.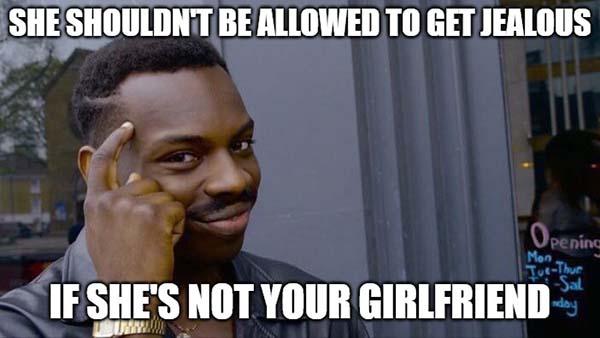 If she is not your girlfriend, she shouldn't be allowed to get jealous. you can use this meme to mock to that girl that is not ready to date you but get jealous whenever she sees you with another girl.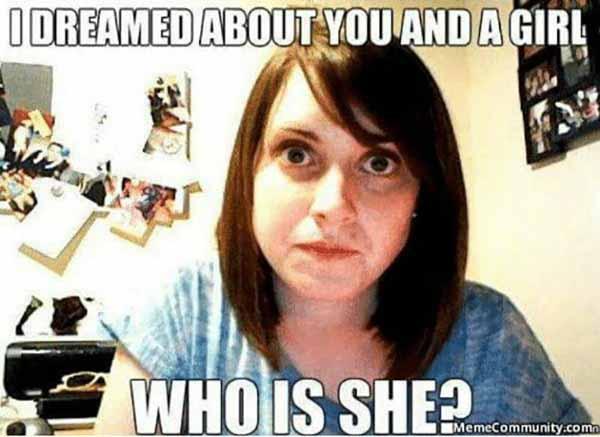 Whatever the case, you are left thinking about your girl for hours after she tells you her dream. The problem is that she is a jealous girlfriend. Tag her this meme to mock her.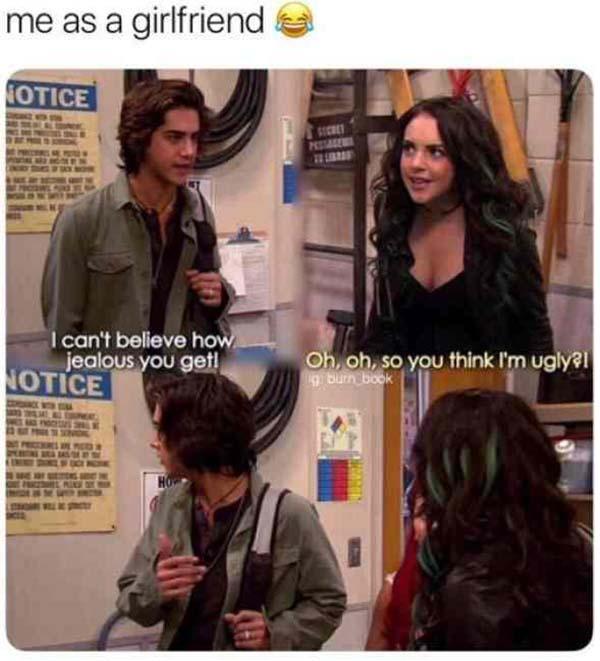 This is another amusing meme you can use to crack her up, don't ever tell your girlfriend that she is ugly.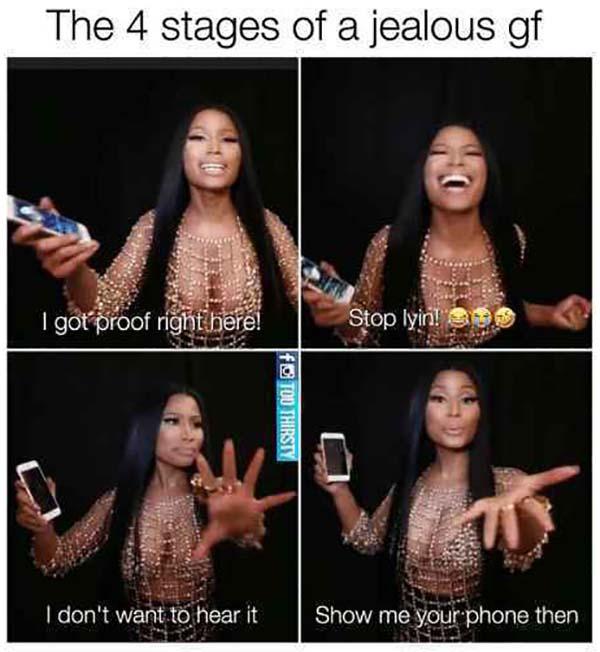 This is what a jealous, overprotective girlfriend does for a living lol. All this drama she is acting is for her to check her boyfriend's phone.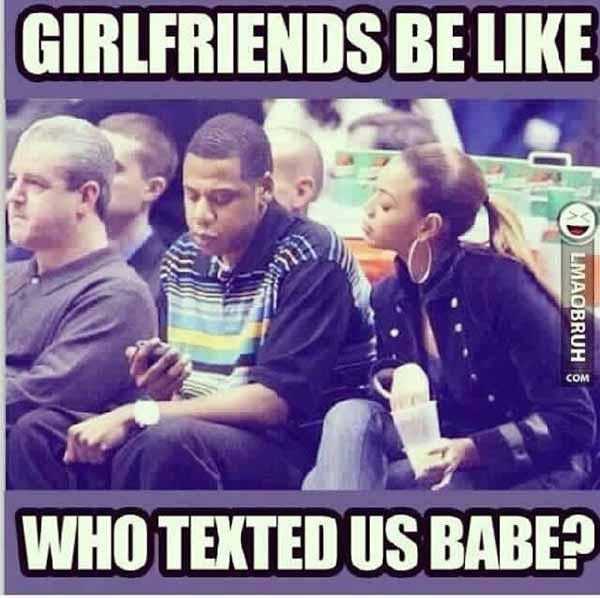 You want to make your girlfriend smile, share her this meme. This is what a jealous babe says anytime her boyfriend receives a text message.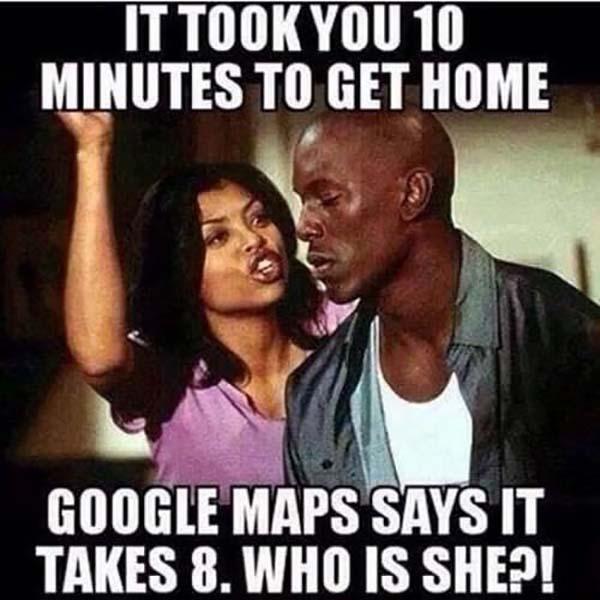 This is what happens when she is overprotective lol, you can't just hide anything from her.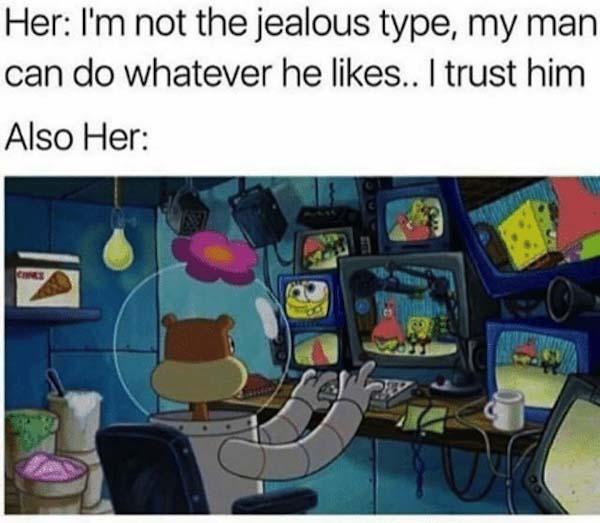 This is simple yet another way to crack your boyfriend up, tell him that he can do whatever he likes but CCTV is everywhere lol.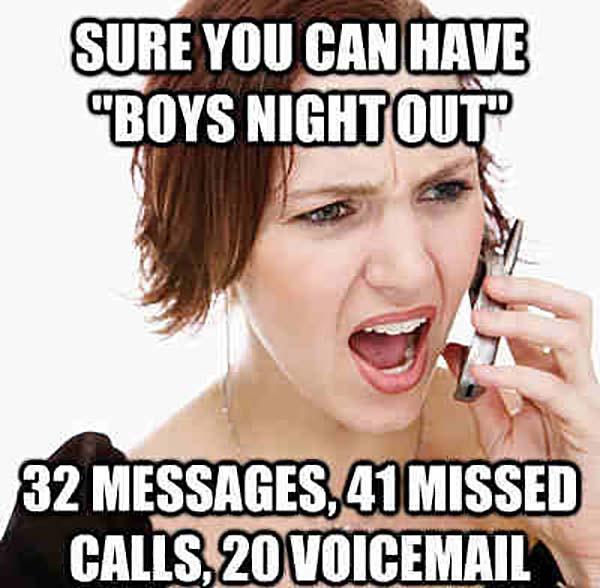 When she says you can have a boys night out but she can't stop calling and texting you lol, share this meme with her to mock her.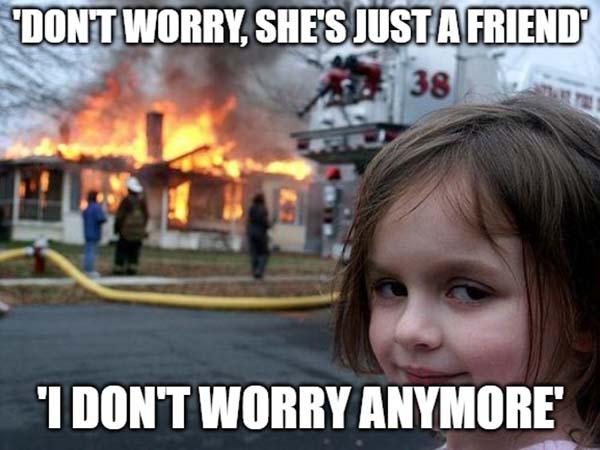 Don't introduce another girl to your girlfriend if you know she is a jealous type to avoid the story that touches.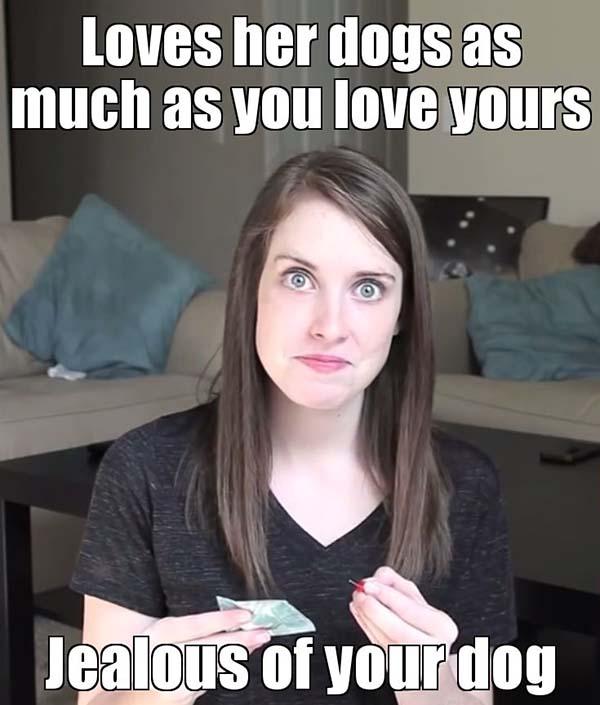 Love her dog the way you love yours lol if you don't want to have a problem with her.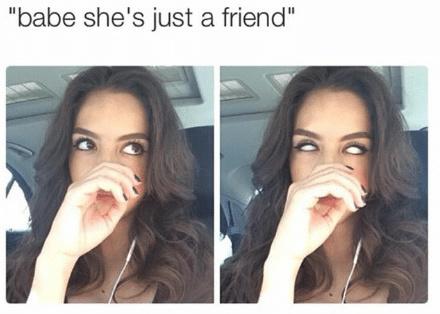 Men and women can be just friends but if your babe exhibits any of this sign, ring the alarm!