Check out the best and most viral memes in this Deadpool meme collection we have put together for you. Deadpool isn't famous just because of the fresh storylines of his movies or his crisp suit. If you've seen his films, you'd know how awesome his character is. From the way he handles his enemies to how witty his lines are, you'd find Deadpool smooth character to love, too. The style is so well-loved that it's not surprising to find tons of memes about it. Since becoming an absolute sensation, over time, Deadpool became one of the unique characters out there. Famed for his wicked sense of humor and his ability to break the fourth wall, his presence in a comics lets readers know they are bound to be in for craziness. So, go ahead and pick your favorite. Have fun!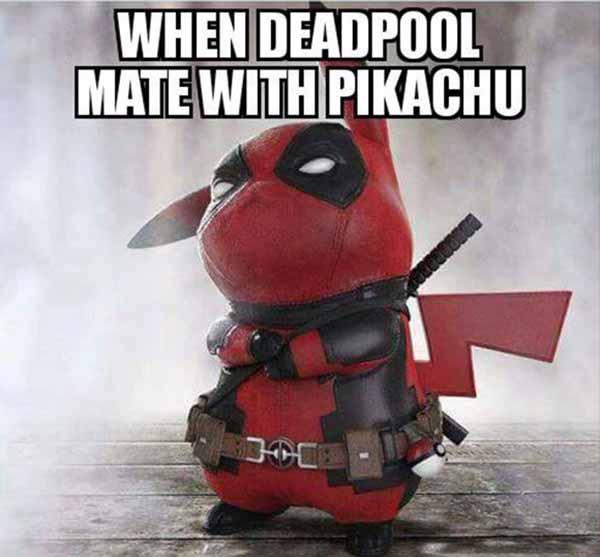 When Deadpool mate with Pikachu, this is one of the amusing memes that proves Deadpool Is The Ultimate King of memes.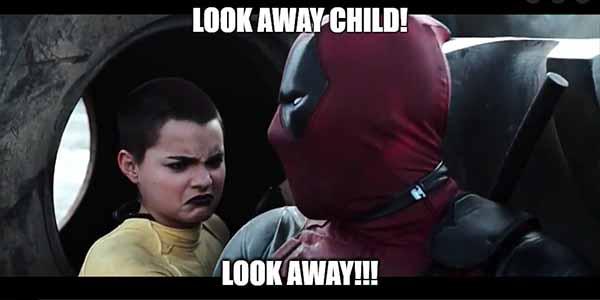 Look away, child. Look away! Wait! Wait! But bad for the waistline, if you know what I'm talking about. Share this meme with friends to put a smile on their faces.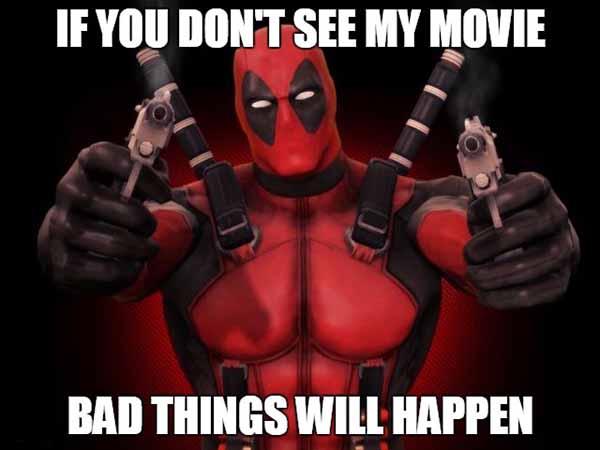 This is yet another simple way to treat your friends that are yet to watch the movie lol.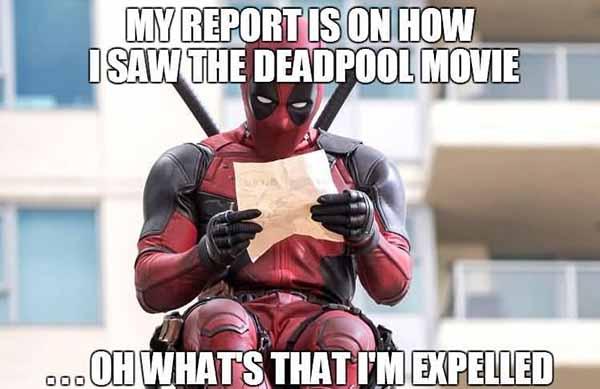 If you are looking for a meme to share with someone that is about to be rusticated, share him/her this meme.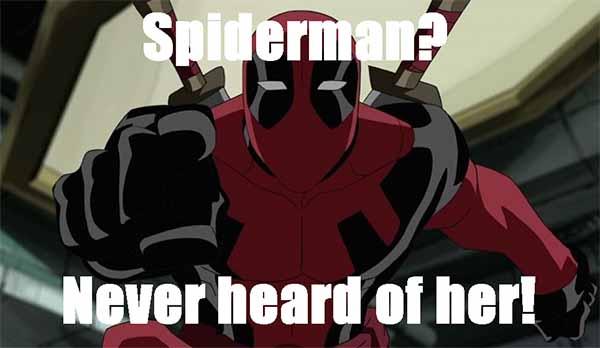 This meme goes to those that have never heard of spider man before; you can use this meme to mock them.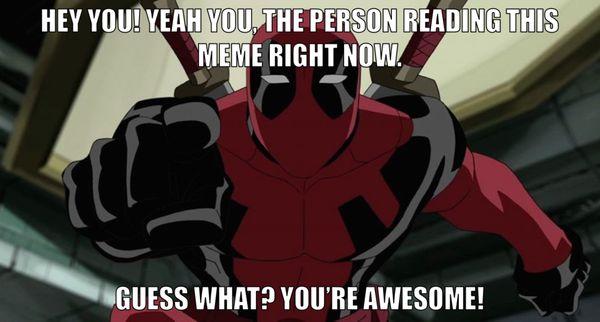 This is another amazing meme you can share with your friends and loved ones to brighten their day.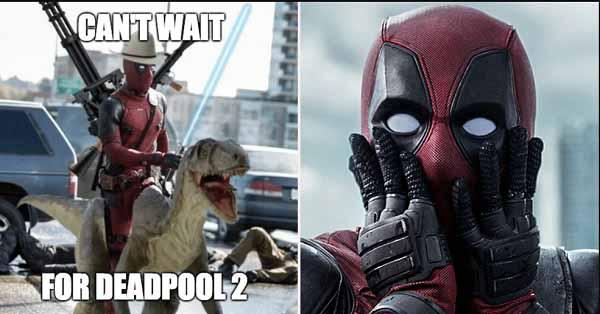 You don't need to have seen the first "Deadpool" to enjoy "Deadpool 2. It's just not that kind of movie.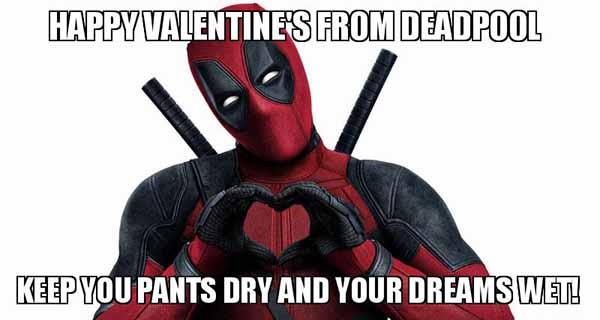 This is simple yet another naughty meme you can share with lovers to crack them up.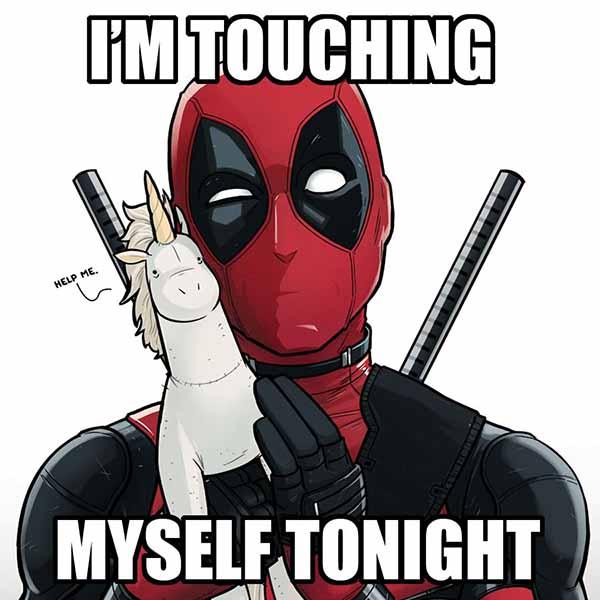 Deadpool wants everyone to touch themselves tonight. Sure, you don't want to change your mind? It looks like you've got some fumbling to do yourself.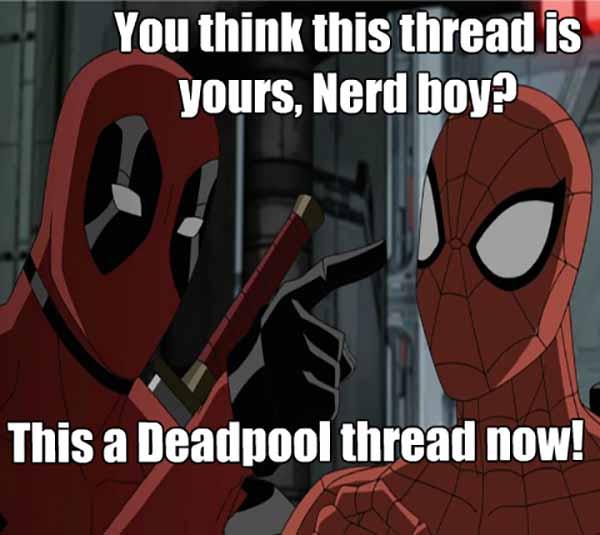 A man who fought so hard to avenge and be with his family would sacrifice seeing them kick it with f*ck head Deadpool.
Deadpool is practically immortal, so usually, he's just playing around with his enemies, but when he says 'maximum effort' he's going to go all out.
Next time you're relaxing, do it with Deadpool! This Deadpool maximum effort will surely crack love up.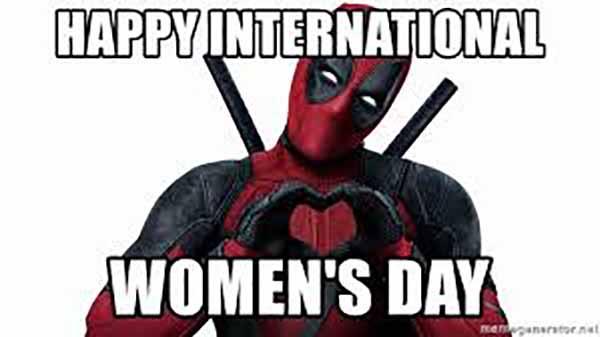 Share this International Women's Day meme with your female friend and make them happy.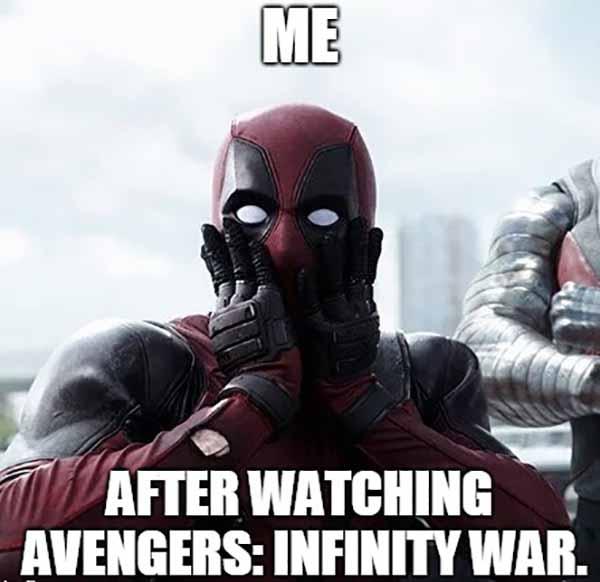 You have to watch Avengers: Infinity War before Endgame since that was the first part of this two-part epic conclusion.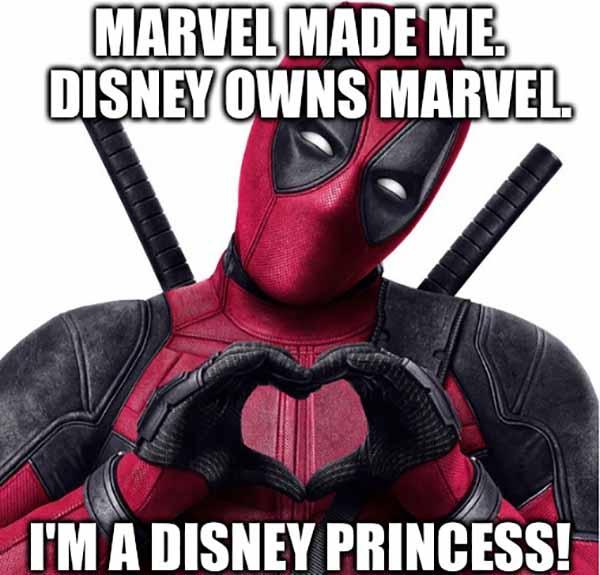 If there's one thing some girls want to be when they grow up, it's a Disney princess. Honestly, it's not that far-fetched of an idea.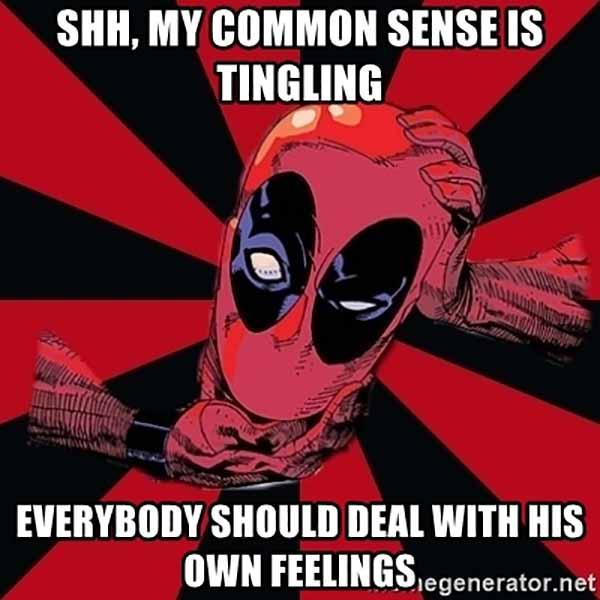 Noticing the right things even when you're feeling bad can help you shift the emotional balance from negative to positive.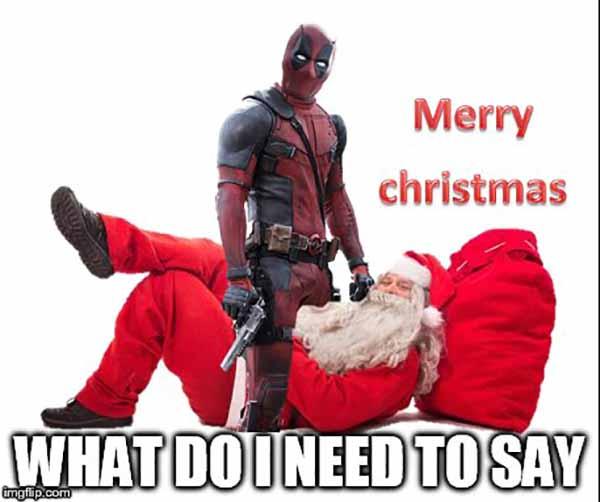 Short Christmas greetings memes are the best ways to wish Merry Christmas to your dears and nears on this Christmas Time.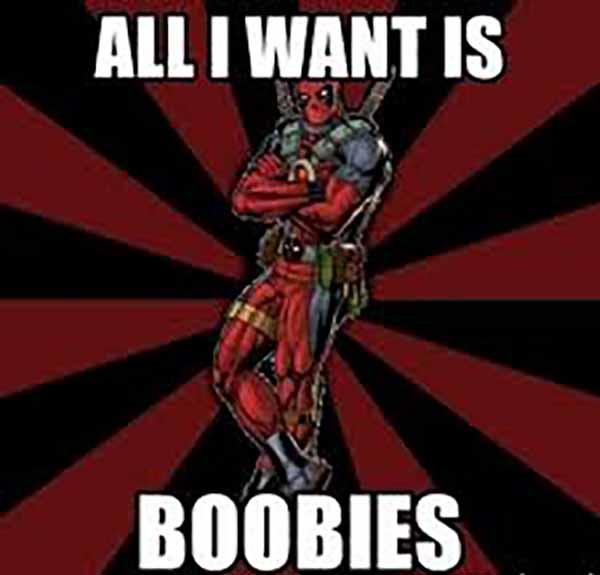 Sharing this meme with your girlfriend is another amusing way to put a smile on her face.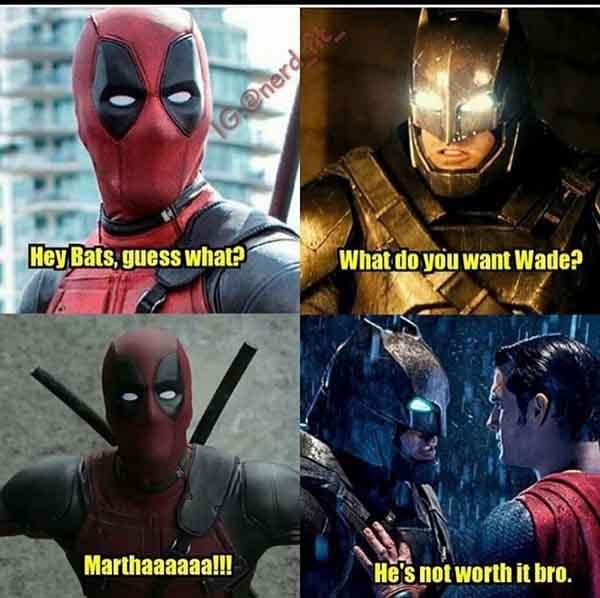 Crack your friends up with this meme.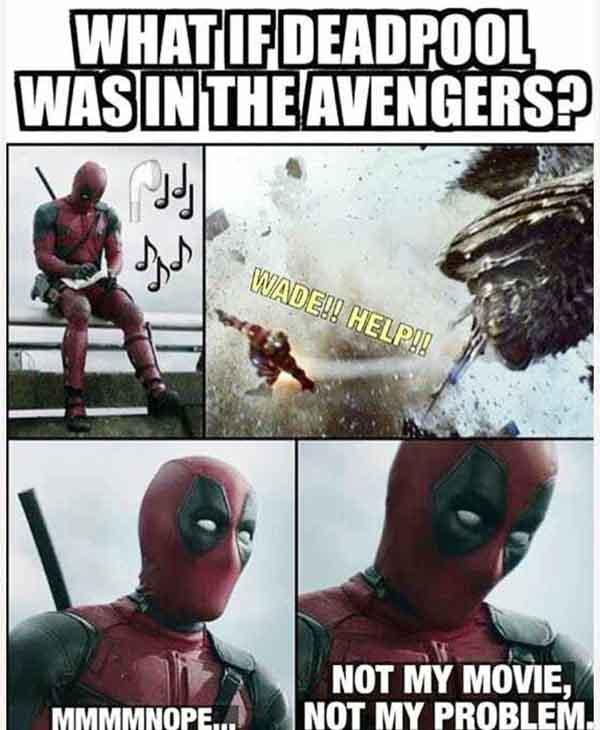 He's been an Avenger before. The biggest thing that would have been different would have been the interactions.
There is a joke in Deadpool 2 at the expense of Green Lantern, and one of Green Lantern's writers, Marc Guggenheim, approves.
Deadpool Birthday Meme
We have put together the collections of the funniest Deadpool Birthday Meme, images on the net! Grab the most exciting meme for you or your friend, brother, sister, dad, or relative and send them very first Happy Birthday wishes.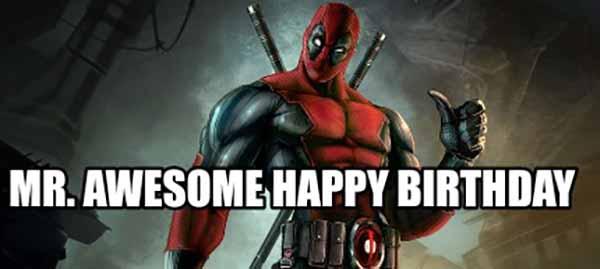 This is a sweet birthday meme for your favorite man. Say Happy Birthday to your handsome husband, boyfriend, or friend, who is not only great fun but also incredible.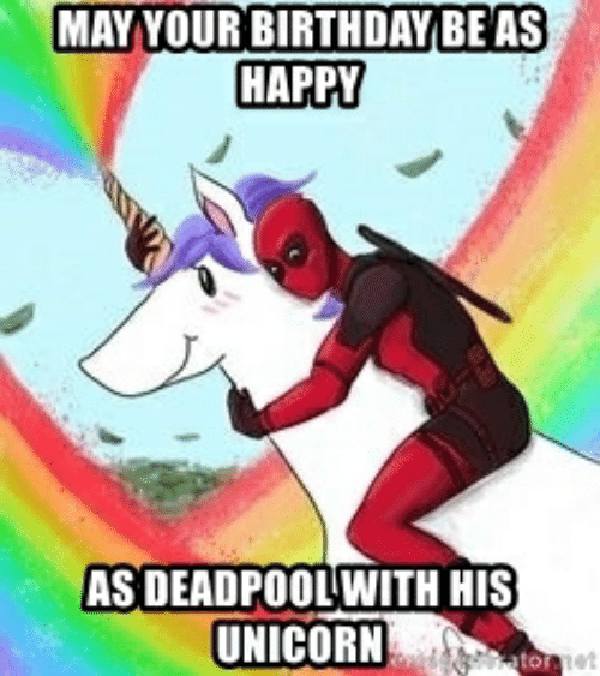 Have you found it challenging to draft a happy birthday wish, share this meme with those that have seen Deadpool movie to make their day.
If you struggle to think of something witty or unusual for a birthday wish, share this meme with him on his special day.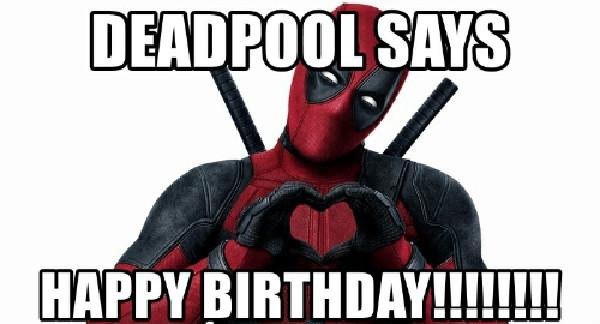 This meme is another sincere, funny birthday wish you can share with him.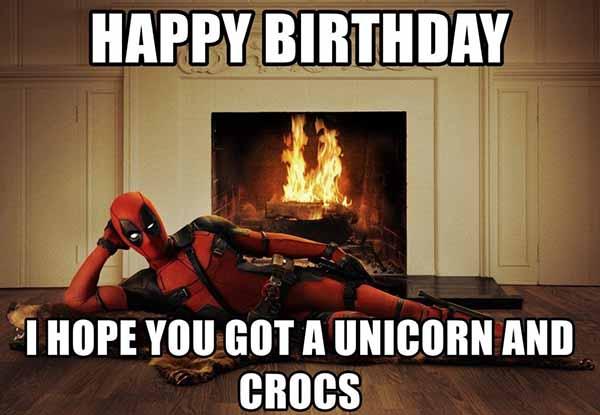 If you have a guy friend who is celebrating his special day, then send this meme to him.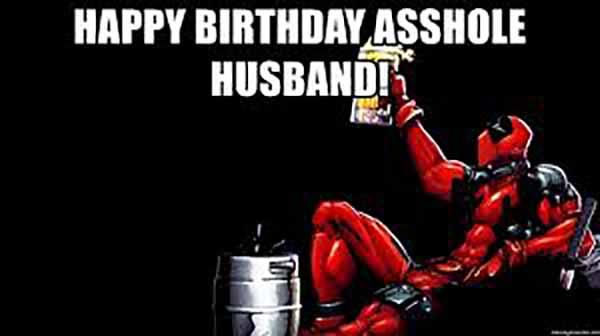 Do you want to daze your husband on his birthday and want it to be a moment to remember, share him this meme.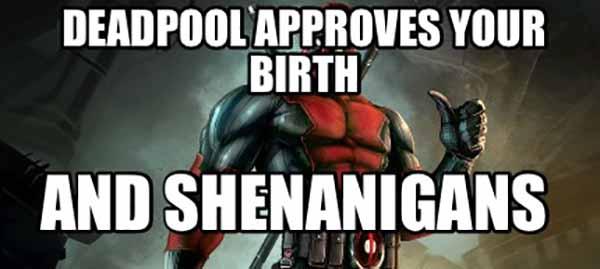 It is also often difficult to find birthday wishes for your loved ones, but with this meme, you are good to go.